$2 Billion in Medical Grants for HIV/AIDS Care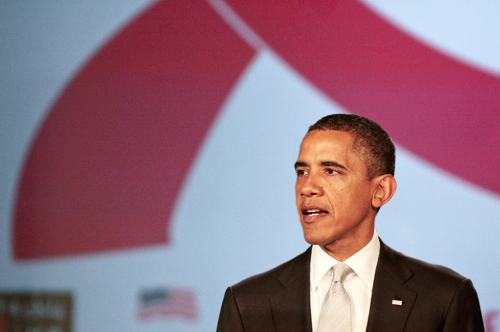 There are many parts of America that simply do not have access to the proper care and treatment that HIV and AIDS patients need. To combat this growing problem the U.S Department of Health and Human Services (HHS) announced in April that it would be giving over $1.84 billion in medical grants this year to fund treatment and care for HIV and AIDS patients across the country. This grant money can be applied for through the Ryan White HIV/AIDS Program.
Ryan White HIV/Aids Program
The Ryan White HIV/AIDS Program was founded in 1990 and provides grant money for HIV/AIDS treatments and care for patients who do not have sufficient coverage, enabling them to live longer and healthier lives. The Ryan White Program is run by the HHS, Health Resources and Services Administration (HRSA), and HIV/AIDS Bureau (HAB), and is the largest administrator of public funds.The majority of the program's money is used to support primary medical care and essential support services, but a small portion is also used to fund technical assistance, clinical training, and research.
Where the Money Will Be Spent
The money that the Ryan White Program receives has been clearly allocated to HIV/AIDS patients and facilities that are in dire need of funds to improve treatments and care. Below is a breakdown of the grant:
Part A: Approximately $1.145 billion will be sent to US states and territories. $800 million of this money goes to fund the various branches of the AIDS Drug Assistance Program in each state. The rest of this portion of funds will be for formula grants for and community-based services, insurance continuation, ADAP assistance, and other direct services.

Part B: $652 million is available in medical grants for primary care and support services for individuals living with HIV/AIDS. Areas with a larger volume of HIV/AIDS patients will receive more funds.

Part C: Approximately $48.1 million will be used for early intervention services to help keep the virus under control. Health centers and non-profit providers will receive majority of these funds.

At least 25% of the money allocated in each section must pay for support services that help people living with HIV/AIDS improve their health and/or level of comfort.These services include but are not limited to respite care, medical transportation and linguistic services.
Apply Today
If you are an individual with HIV/AIDS, or know someone who is, it is so important that you apply for a medical grant so that you receive the best care possible. While there is no cure for HIV/AIDS, with the right treatment you can live a long and healthy life. For a full list of available grants apply for your free grant kit today.