Reducing Recidivism Through Education and Job Opportunities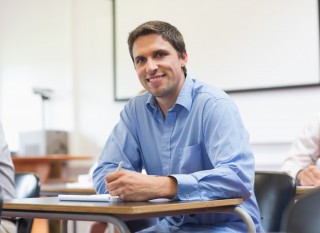 Historically, individuals with criminal records have faced a tough uphill battle when trying to break the cycle of crime by getting a job. The lack of ability to get gainful, legal employment leads to a high rate of recidivism. With no effective path forward, they end up committing crime to survive, leading to more arrests, more jail time and a general downward spiral in life.
In recognition of this unfortunate and frustrating pattern, the School District of Philadelphia has decided to do something to try to give more people a way off this hamster wheel. Their solution involves expanding technical instructional programs. This will go nicely with the national "Ban the Box" movement that advocates against eliminating these individuals right off the bat with use of a check box on page one.
Recently, the district was awarded a $945,000 federal government grant to help with this goal. This grant that is just shy of a million dollars will be used for expanding programs in information technology and communications, energy management, and certified home entertainment system installation. These are all programs that help lead to jobs.
The beauty of government grants is that they do not have to be repaid. This can help enormously with the creation of real solutions by saving on the interest that a loan would involve and generally lowering the amount of risk involved in the development and expansion process.
In addition to receiving training, enrollees can get access to critical support services, such as mentoring, career counseling, and workforce readiness training. They can also get help with any learning disabilities or study challenges they may face. It is not at all uncommon for people with a criminal record to have some sort of hidden disability, such as a learning disability, and a track record of doing poorly in school. Accessing important services can be the make or break for helping them successfully escape a life of crime.
The city of Philadelphia can be proud of its current efforts in this regard. Some of the local partners for this initiative include: The Philadelphia Youth Network, Community College of Philadelphia, and the juvenile divisions of Philadelphia's Department of Human Services.
This program is building on the proven success of the career and technical education programs for helping to improve graduation rates. The hope is that this track record will also prove to be a solid path forward for individuals with court-ordered placements.
A spokesperson for the district attorney's office described stated they are "excited for the opportunity." The Community College of Philadelphia has also expressed interest in developing a better path forward for nontraditional students. These are generally individuals who are starting college later than age 18, thus they typically work full time and may have already established family. Going to college while raising kids is particularly challenging.
Online courses are a big hit with nontraditional students. The expectation is that such courses will also play a role in the new program aimed at reducing recidivism.