Flathead High a 'Super School'? Montana High School Among Finalists for Prestigious $10M Prize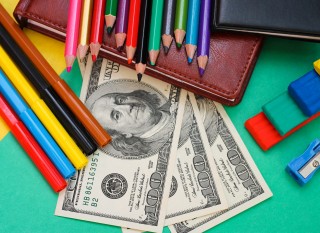 Montana's Flathead High School recently advanced to the third round of a contest run by the XQ Institute that is attempting to change the way teachers, students and administrators think about secondary school in the 21st century. The contest's grand prize, to be shared by up to five schools nationwide, is an XQ Super School Grant of up to $10 million per school that can be used to fund experimental approaches and unorthodox educational designs in modern high schools.
Although Flathead High's chances of winning are slim at best (over 340 schools in over 40 states are still eligible for the Grand Prize) administrators like Principal Peter Fusaro and teacher Asta Bowen are optimistic about their school's chances. More importantly, they are convinced in the staying power of their newly conceived initiative: the FHS Community School.
The program will take a small number of kids and change their educational program to better reflect the changing world economy and job market. The pilot program will match high schoolers with mentors in the wider business or creative community, and will allow the kids to attend class part-time while earning credit externally through internships, personal shadowing of professionals or even attendance of industry conferences and group meetings.
Fusaro and Bowen are realistic about the narrow possibility of private or government grants, but they insist that the program will debut in the fall regardless of whether Flathead High manages to finagle funding from the XQ Institute. Bowen admits that having an extra $10 million in the program budget would certainly help the school expand course offerings and internship opportunities, but she claims that 50 students have already registered for the fall semester and that Flathead is committed to the experimental program.
The XQ Institute is a philanthropic organization and grant program led by Laurene Powell Jobs, the widow of Apple and Pixar maven Steve Jobs. The institute seeks to identify ways that the United States educational system is failing to prepare kids for the modern economy, and incentivize the creation of new solutions. In particular, XQ focuses on innovative solutions that elevate the role of technology in schools and focus on getting pupils real-world employment experience.
Its current 'Super Schools' contest has been a popular talking point in the U.S. educational community, and interest has spread rapidly through the fifty states. Montana's other finalist, the school district of Great Falls, submitted a proposal co-authored with video game titan Team Kaizen that suggests utilizing different aspects of gaming technology in classrooms.
The 340 remaining schools are in the process of proposing detailed plans concerning the exact source of funding and the process of implementation, but Flathead administrators are not stressing about the competition. Teachers like Bowen have been focused on improving access to internships and external learning opportunities for over 15 years — they are just thrilled that FHS Community School is set to accept its first class of students next year, regardless of whether the government grant materializes or not.