Homeless Families Lose Housing After Federal Government Takes Grant Money Away From Charities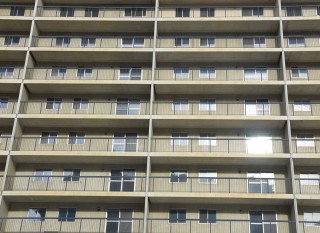 Though Polk and Hillsborough counties have mostly recovered from the housing market collapse, there are still hundreds of homeless families located within the central Florida area. Sadly, these unfortunate families are facing further challenges thanks to a change in government policies.
The federal government has decided to alter the way that it gives government grants to the many agencies throughout the area that are focused on helping homeless families get back on their feet. After this sudden loss of money, the many agencies are struggling to cover their losses while still care to the homeless.
Connie Morris, who is an instrumental worker at the Lakeland Salvation Army, says that when she heard the news, "I was almost sick to my stomach." The removal of this government grant will cause the Salvation Army in Lakeland to lose $130,000, which was previously used to pay for eight apartments that helped families transition away from homelessness.
Morris explains that Salvation Army is rushing to find other methods of funding. If they cannot find other ways to get financial aid, some of the Salvation Army locations in Lakeland may have to close or stop offering beneficial programs to the homeless. Altogether, the many homeless shelters and charities in Lakeland will be losing roughly a half million dollars of funds that were previously supplied by government grants.
In Hillsborough County, the situation is even worse. The many charities in that county will be losing out on over $800,000, and there are even more homeless in Tampa and the other large cities of Hillsborough. A few charities worry that they will have to shut down entirely due to the drop in funding.
The federal funds were previously used for transitional apartments. These apartments gave families a place to stay while they applied for jobs and learned how to take care of their children. The temporary homes were a way to keep children and families off of the street while they got back on their feet.
Michelle Barron is just one example of the many people who have been helped by the transitional apartments previously offered by charities. She said, "I call it the second chance program." Thanks to the transitional housing program, Barron and her two grandchildren had a safe place to live while Barron found a full time job and took budgeting classes. She is now saving up for her own place, and is far more confident in her ability to look after her grandchildren.
Despite the proven benefits of transitional housing, the United States Department of Housing and Urban Development is trying to shift attention away from transitional housing and focus more on giving grants to rapid re-housing programs. Their reasoning is based on studies that show finding a safe home right away may be more effective than providing a temporary home.
However, until new programs are sorted out, many Bay area families may end up being kicked out of transitional apartments and left to fend for themselves. Barron fears that this will result in "a lot of families back on the streets with nowhere to stay."