Florida Receives $10 Million in College Grants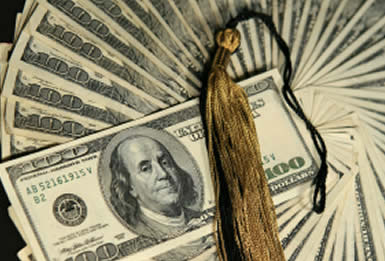 On Monday $10 Million in college grant money was awarded by the Florida Board of Governors to 11 state universities. The money will be split between the schools in Florida's state university system. Each school will receive government grant money in the six-figure range. The money was awarded as part of the New Florida Initiative, a program aimed at building research partnerships and diversifying the state's economy by developing a stronger relationship with the state educational system.
The recently awarded college grants will primarily be used to develop research in the areas of science, math, technology, medicine and engineering. That's why most of the $10 million in funding went to leading research institutes.
The University of Florida was awarded the most in funding, receiving 10 grants by the Board of Governors. The university received a total of $2.5 million in grant money that will be used to focus research on biomedical engineering, climate change and broadband technology. Florida State University was second in funding, receiving $1.3 million. The University of Central Florida was awarded four grants and was the next closest in funding receiving $400,000.
The New Florida Initiative was announced in January by Governor Charlie Crist as a part of a long term plan to boost the state's economy. The idea behind the college grants was that the money would be used to fund research projects that would in turn develop Florida's economy into one based on knowledge and innovation. By concentrating efforts on increased financing for higher education the State University System is now in the position to take a leading role in the creation of job opportunities. Therefore, all the residents of Florida will benefit from this investment.
The majority of the college grants went toward funding initiatives that involved state schools teaming up and collaborating on various research projects.
UCF will partner with FSU to develop certificate programs to retrain aerospace workers
FSU will partner with the University of South Florida to research the geophysics behind major environmental threats
UF and Florida A&M will focus their partnership on health-care related efforts
The University of North Florida and FSU will collaborate to study prosthetics
Three schools (FSU, UF and USF) will combine their efforts to concentrate on the expansion of broadband capabilities across the state
The college grants awarded by the Florida Board of Governors is an investment in the state's future. By concentrating funds on higher learning the state will bolster economic development.