Green Grants to Fund Auto Industry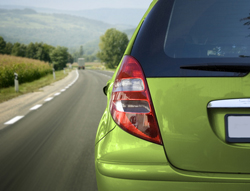 President Obama allotted $151 million to an auto-factory in Michigan as part of a stimulus to make electric-battery cars. Obama will also highlight a $2.4 billion stimulus aimed at encouraging the development of such automobiles.
The factory receiving the money is expected to employ over 300 people to produce batteries for companies like General Motors, Ford and Chevrolet. White House communications director Dan Pfeiffer criticized the Republican opposition to this stimulus.
"None of this would have been possible without the Recovery Act," Pfeiffer said. "If [the Republicans] had their way, we would not be breaking ground. These industries would not be created here," he said.
The Obama administration has strengthened their defence of the stimulus initiative, which was passed shortly after the president's inauguration. The administration expects the stimulus package to encourage $280 billion from private investors and local government jobs that will lead to job creation. An administration report released last week said about 3 million jobs have been "saved or created" by the legislation, so far.
Republicans says the stimulus is wasteful, hasn't reduced unemployment, and is merely contributing to the countries ever-growing deficit.
"The American people have had enough of Washington Democrats' job-killing spree," said House Republican Leader John Boehner.
If all goes as planned, this stimulus will help raise the US's capacity for manufacturing advanced-vehicle batteries from 2% of the market to 40% by 2015.