Cuts to Financial Aid Pushing More Students Into Debt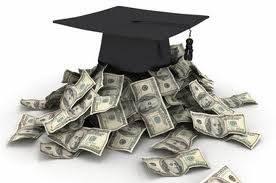 Millions of dollars were cut from several different financial aid programs used by college students, as the sequester took effect on Friday. This could have an impact on many institutions of higher learning, as these programs are used by colleges and universities to attract new students.
The Federal Work-Study (FWS) and Supplemental Educational Opportunity Grant (FSEOG) will suffer the largest amount of cutbacks. It has been reported that $86 million will be cut from these programs. Furthermore, student loan origination fees will be increased to a total of $82 million. Student aid administration funds will be cut down by $71 million, which could have negative effects on students and educational institutions.
After the budget cuts come into effect, students and parents may have to resort to borrowing more. This is bad news during a time where debts on student loans are already at an all time high. According to a report that was released by the New York Federal Reserve Bank in the past week, delinquent student loans have sharply increased.
The effects of the sequester have real impacts on institutions of higher learning. Unless an agreement is reached in Congress before the cuts are implemented, $180,000 in funding will be cut from the FSEOG and FWS programs at the University of California, Davis.
What this means is that the school will have to cut down on FSEOG scholarships and FWS jobs. In fact, 38 less FWS jobs and 18 fewer scholarships will be awarded. Students on these programs would have gotten $3,000 under the FWS program and $4,000 under FSEOG scholarships.
But some schools are taking action to keep the same level of financial aid available to students despite the sequester. The Syracuse University in New York is expected to lose around $350,000 in funding, but according to Ryan Williams, the associate vice president for enrollment at Syracuse, internal funds will be used to give deserving students their financial aid.
Not all financial aid will be cut. The Federal Pell Grant Program, which helps students from low-income backgrounds attend college, is not expected to suffer any cutbacks for now, as it is protected from sequestration under the Balanced Budget and Emergency Deficit Control Act of 1985. But even Pell Grants could be cut back some time in the future.