FAFSA Now Available – Apply Before the 2014 FAFSA Deadline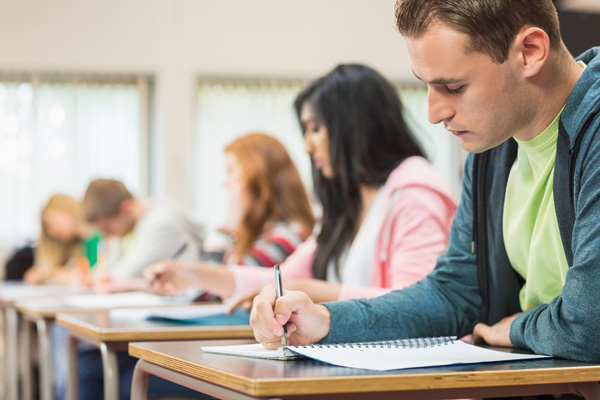 Important news for high school seniors and their parents: the 2014 FAFSA application is now available. The FAFSA (Free Application for Federal Student Aid) is the starting point for receiving financial aid which is tremendously important to today's college students. It determines the EFC (Expected Family Contribution) for students. That EFC varies between students based on an accumulation of information. This process begins by visiting www.fafsa.gov .
The FAFSA application takes some time to complete. It includes 100 or more questions and covers an array of topics, including family situation, student educational background, finances, and spouse or parental finances. The parent financial information is used if the student is determined to be a dependent.
The first step in the process is collecting several documents. Applicants will need to secure any W-2 forms they have filed, as well as tax returns. Parental income tax returns are also needed. Banking information should also be on hand. Additionally, students should have available social security cards or numbers and driver's licenses if they have them.
Only after collecting this information should a student and his parents visit the fafsa.gov website. One of the most important things to do is set a PIN number and to write it down for easy retrieval. This enables applicants to self-file on line. Others may choose to fill out the ten page form and mail it back.
Approximately 2 weeks after filing it, the U.S, Department of Education will email applicants and their listed colleges the Student Aid Reports (SAR). The department will also send colleges the EFC that help them in deciding on the amount of aid available for individuals.
Each state has its own FAFSA deadline for filing the form, and a list of those dates is available at www.fafsa.ed.gov. In addition, every college has its own FAFSA deadline. The on-line federal FAFSA application is due by June 30, 2014, and any corrections or updates must be submitted by September 20, 2014. All dates are listed at www.fafsa.ed.gov.
The 2014 FAFSA is a form that every college student should complete the first year. It then can be updated yearly to reflect changes in financial conditions. The rewards for taking the time to complete the process can reach into the thousands of dollars for students. Several websites are available for answering questions about the FAFSA and offering step-by-step instructions. The key is to start the application process now and to make sure to meet the deadline for submitting the 2014 FAFSA.
For even more information on FAFSA, visit http://studentaid.ed.gov/fafsa. StudentAid.gov has produced a very informative video on the subject:
Additionally: A common mistake in searching for information on FAFSA is typing it incorrectly (FASFA). GovernmentGrant.com hopes the above information will be useful to you in your search for education grants.